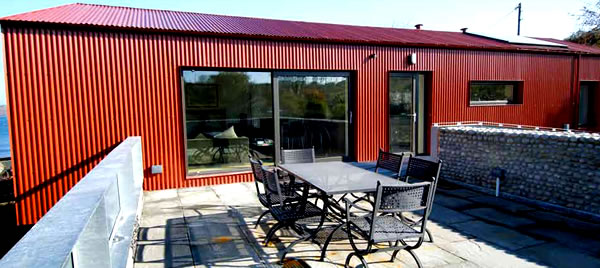 LIFT & SLIDE DOORS
All VindrVS sliding doors are lift and slide.
The method used for fabricating these doors ensures effortless movement.
Lift-and-slide doors is another option which will allow your room to be flooded with sunlight.
It is perfect for homes situated in panoramic areas, where having large glass windows enables you to enjoy a complete view of the landscape, moreover, they offer maximum accessibility to the outside. Another advantage of the lift-and-slide system is that it requires very little space.
The weight of the frame, and the need for a safe and silent movement of the doors, requires hardware of adequate resistance and precision hence at VindrVS all our lift and slide doors are fitted with hardware that ensures this. Two pane doors can be manufactured up to a width of 6000mm with further options available for 3 and 4 pane doors, and they can weigh up to 300 kilograms. The great flexibility of the system allows you to close very wide openings by installing multiple lift-and-slide doors.
---
Lift Slide
GALLERY
All
Windows
Doors
Rooflights
---
---
BIFOLD

DOOR SECURITY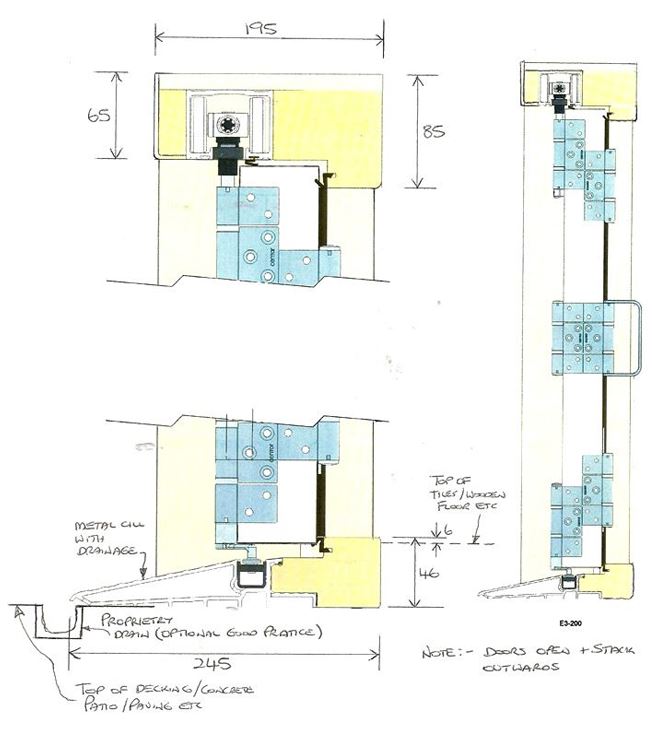 For Architectural Details on our Bifold doors View Detailed PDF
BiFold Doors range offers a wide choice of opening style.
Download our pdf layout sheets below:
Security
The photo was taken by one of our customers who had one of our bifold doors installed in her home last year. An attempted break-in was made, but despite repeated attempts the intruders failed to enter the house through the bifold door. Our bifold doors are extremely strong due to our top quality running gear and rhino hook lock. So never have to worry about security with our bifold doors. Image of Attempted Break In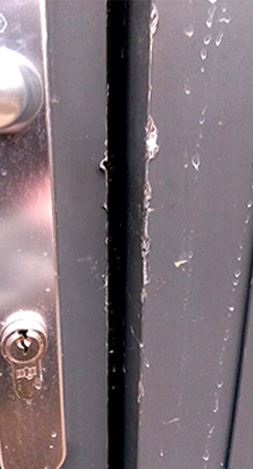 CONTACT US TODAY FOR YOUR PERFECT DOOR